October is fast approaching and the first full week in October each year is National Royal Rangers Week.  This is a time when many churches across the country, and indeed around the world, recognize the Royal Rangers ministry in a special way. Often, churches will recognize Royal Rangers during a service, or an outpost will have a special campout or plan a special community outreach. The week is a great time to promote Royal Rangers both inside AND outside of the local church environment.
In conjunction with National Royal Rangers Week, the following Friday and Saturday have been designated as the National Prayer Vigil.
The national office has prepared a list of ten things your church can do to promote Royal Rangers during National Royal Rangers Week. The list is not all inclusive. The ideas to promote Royal Rangers in your community are only limited by your imagination! Please click here to download the list.
Its time to charter again, charter benefits expire August 31st. Get Chartered now. The benefits of chartering are many. The greatest, of course, is that you benefit from the services provided by the national and district leadership teams as they endeavor to continually improve and grow Royal Rangers for local church success. The following list illustrates the many benefits of chartering available to you and your outpost.
15% discount on Ranger gear when ordered via the online Ranger Superstore
15% discount on all national and regional training events
15% discount on national and regional activities like Camporama, Rendezvous, National Council and Conference, and more
15% discount on district training events
15% discount on select district Royal Rangers activities and events
Each chartered member of your outpost will receive a free copy of Rangers NOW, the group-specific, annual magazine from the National Royal Rangers Ministries that lets boys know how to get the most from their Rangers experience during the current school year. There is an edition for leaders, too.
Your outpost will get one free copy of the Outpost Promotional Kit, which is full of resources like promotional videos, reproducible touch cards, clip art, customizable banners to advertise your ministry and/or decorate your meeting rooms, and more!
Access to download Outpost Navigator, a data-tracking tool to record and track boys' and leaders' advancements
An official outpost number to wear on your uniform

After the recent appointment of Doug Marsh to the National Commanders position we contacted him to get an interview. We asked him about his personal life, education, and thoughts on Rangers. I think we have some very exciting times coming in the future of Royal Rangers. Pray for Commander Marsh as he continues to lead us.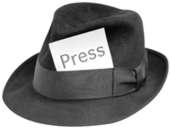 Hey guys, running a site is not an easy task. We could just make up news to post  but a Ranger is HONEST so If you have news let us know!
We will post almost anything that is useful for others in the District.  So, as long as its not your grocery list
submit news here