Leaders Training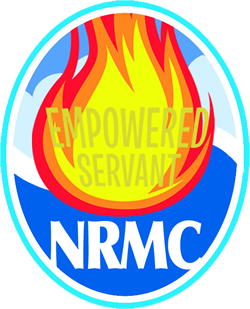 National Rangers Ministry Camp provides instruction in basic outdoor skills and activities providing leaders with the skills needed to take their Ranger boys on exciting outpost activities outside their normal weekly meeting times. Instruction in effectively implementing the team/patrol method will be offered as a means to facilitate junior leadership development. Also, leaders will be challenged to connect with God and explore spiritual manhood.
The purpose of the National Rangers Ministry Camp is to provide interactive instruction in a wide range of fun and exciting activities that appeal to boys and young men. These will include basic "modern" camping, sports fun, trade skills, arts, and technology. These are activities that men and boys can do together and serve a very important purpose: to facilitate relationship and friendships that provide mentoring opportunities.
You will be exposed to the Royal Rangers seven mentoring methods. You will receive instruction in and be immersed into the patrol method. You will experience the patrol system from the viewpoint of a boy or young man. This will allow you to better understand what it means to be a "boy-led adult-facilitated outpost."
Each trainee will have the chance to participate in leadership opportunities, develop friendships, and learn about teamwork through fun competition and shared goals. In addition, NRMC will model positive training techniques. Each patrol will have an opportunity to earn the bronze, silver, and gold patrol of excellence awards.
Most importantly, you will be inspired to connect with God and explore spiritual manhood. You will be challenged to be a man set apart for a life of Holy discipline, to embrace life's greatest adventures, faithfully purse the beauty of your life, and forcefully advance the cause of the Gospel of Jesus Christ. You will be given opportunity to seek God for greater power to accomplish your role as a mentor of future men.
Some of the things you will be exposed to other than camping will be; Trade Skills, Archery, Air Gun, Art Skills, and Technology. There will be team building activities. All of these training activities have one thing in mind, reaching and connecting with the needs of today's boy. If you have already attended NTC, you too can attend this camp to see the new direction that Rangers is heading in the area of training and so you will understand when your new leader tells you about the new NRMC. Be a part of Royal Ranger history and be one of the first leaders to attend this camp.